Get better commercial insurance rates
Who wants improved insurance coverage for their business? What about a better rate for that coverage?
If you own a business and you're not raising your hand … well, you could be throwing your hard-earned cash out the door.
For those of you who do want better insurance coverage and rates – keep reading!
While there are a lot of variables you can't control that go into determining your coverage options and the rates for that coverage, there are a few things you can do to help improve your options.
1. Improve your credit score
Most insurance companies today check the financial history of businesses before offering them coverage.
Insurers operate under the belief that poor financials are a good indicator of future claims, so they have a tendency to shy away from insuring applicants with less than stellar credit. Some insurers will automatically decline a customer based on an unfavorable history, while others may place your company into a higher premium bracket.
Take action! Pay down or pay off debt so your company will be viewed as a better risk by insurers. Also, be sure to make payments to your policy on time to avoid going into cancellation.
2. Keep better and more accurate payroll records
We work with a number of contractors who provide multiple services. One of the biggest rating factors we run into year after year with these clients is keeping accurate payroll records according to the type of work performed. 
You may have employees who install plumbing, put up drywall and also paint the exterior of houses – these all have different class codes with different rates. If your records only have payroll listed for each person as an annual total and not separated by class code, your insurance company has no way of knowing the actual risk.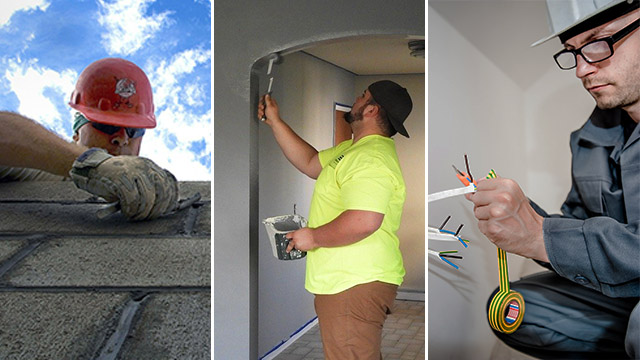 This could result in your entire payroll being lumped into the highest rated class code, costing you additional premium at audit.
Take action! Take the time to identify individual class codes for every employee on your payroll records. It may take a little more effort, but the savings to your insurance premium is worth it .
Consider using accounting software, such as QuickBooks, to make tracking easier. These types of programs allow you to set up each type of service you offer under the appropriate class code. Then when it's time for the audit, it will be simple to pull all the necessary reports.
3. Complete insurance audits on time
Last but definitely not least … some businesses are finding out the hard way just how important is the end of year audit. General liability and workers' compensation audits can quickly change your annual premium if you do not respond to the insurance company's request for information. They can identify your company as non-compliant and process an estimated audit, which could be much higher than your actual payroll.
On a work comp audit in Kansas, the carrier can charge you two times the total annual premium as a penalty. Look at it this way – if your annual work comp premium is $4,000 and you get busy and forget to provide the requested information to complete the audit, the insurance company can charge an additional $8,000 in premium! Your annual premium just jumped from $4,000 to $12,000. That is huge!
Take action! Make it a priority to get audit information submitted on time. Often, the requests are minimal and only require you to complete a questionnaire and provide federal 941 and state unemployment tax forms for the four quarters closest to your policy dates.
By the way … you're not alone in this process! Eck Agency is here to help you with any questions or concerns. We can even send in your information to the appropriate contact and help expedite the final audit process.
Let's be practical
It is nearly impossible to find the absolute best coverage at an unrivaled rate.
The good news is you can take action with practical steps to potentially get better commercial insurance rates and avoid unnecessary penalties.
A great first step, and very practical we might add, is to give us a call for a policy review. As an independent agency, we're able to work with multiple commercial insurance carriers to compare coverage and rates. This gives you more opportunities to obtain your desired best case scenario.
Request a quote today and you could be on your way to better insurance options.