Protect your home from winter weather damage
The cold temps we experienced earlier this month were just a hint of the winter weather yet to come – is your home ready to take on the elements?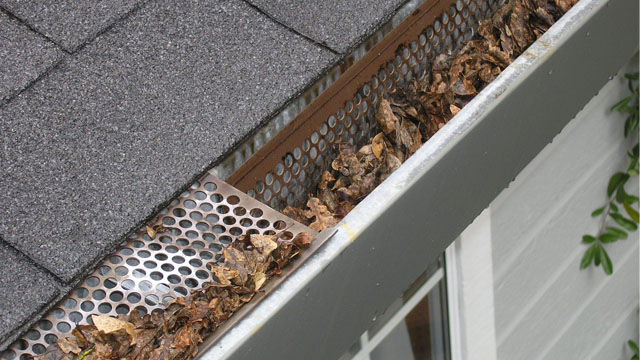 We don't want to be bearers of bad news, but when temperatures decrease, the risk of damage to your home increases.
The good news is you can avoid potential claims by making sure your home is prepared and protected during the coming winter months with these tips:
1. Protect your roof.
Inspect it for damage, replace any missing shingles and repair any breaks in flashing seals and around vent stacks and chimneys as well. Also, have a plan for removing snow if a heavy snowfall occurs.
2. Prevent frozen pipes.
Pipes in cold areas of your home – like attics, basements and crawl spaces – are susceptible to freezing, cracking and even bursting. Protect these pipes by wrapping them in insulation. You can also open cabinet doors to allow warm air to circulate around pipes under sinks. Be sure to shut off water and drain pipes when necessary.
3. Minimize cold drafts.
Repair any cracked or broken doors and windows in your home. Also consider installing window plastic and caulk along the edges of windows and doors to reduce drafts. This can help reduce an otherwise high electric bill and make your living-space more comfortable.
4. Check your heating system.
Have a professional perform regular, routine maintenance on your furnace. Replace filters when recommended; this could be as often as every 3 months depending on the type of filter you use. Replace more frequently when filters are visibly dirty.
5. Inspect your fireplace.
Ask a professional chimney sweep to check and clean your fireplace to prevent excess build-up from causing hazards.
6. Prepare your home's exterior.
Clean out gutters to prevent water from backing up and freezing. Check downspouts are clear and directing water away from your home. Also trim low-hanging branches away from your home's roof and power lines.
Unsure of what your homeowners insurance policy covers when it comes to winter damage? Contact us for a policy review and we'll help you look over your options.